Godsgrace
No.1 Best Interactive Site


. CALL or SMSŚŤEРŚ ŤŐ ĎŐ EVEŔY МŐŔŃĨŃĞ ŤHĨŚ YEÁŔ: ČĹŐŚE ÚŔ
EYEŚ, ŤÁĶE Á ĎEEР ßŔEÁŤH,
ŐРEŃ ÚŔ ÁŔМŚ WĨĎE, ŦEEĹ ÚŔ
HEÁŔŤ ßEÁŤ Ń ŚÁY: HEŔE Ĩ'М,
ŐH ĞŐĎ, EМßŔÁČE МE.
https://www.godsgrace.xtgem.com.000webhostapp.com

Godsgrace.Xtgem b>

center>

We are here to give you the best, latest news, & the likes.....




Happy Browsing......




Still the Optimist by "God's Grace"



Create your Website HERE
WAPMASTER ZONE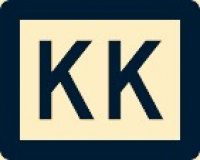 ORDER YOUR KULI KULI HERE
YouTube Video Search

Bible Arena
Download Music Fresh KO JO
Godsgrace.Xtgem
Welcome to Godsgrace.Xtgem.com, built entirely by Oke Oluwashina Stephen. Godsgrace.xtgem.com is a mobile site, allowing users to create and maintain highly customizable personal mobile sites completely free of charge - and without a need to know any programming language at all, latest news on Jamb, Educational News, Java Games, and others!
Online Dictionary
- DICTIONARY :-
Type the word
ONLINE THESAURUS
Type the word
Search 2go Related Files


Login
·
Signup

Post reply
· Invite friends ·
From end

Portal at www.jamb.org.ng

2: Login with your email address and
password used to create your profile.

3: Click the red box that says "Print
Mock Slip"
Please note that the Main Exam e-
Slips have been put on hold, quite
possibly until after registrations. Like
we suggested earlier, Main Exam e-
Slips will be available as from 8th
May.
1: Visit he official JAMB e-Facility
---
Online: Guests: 1
Show hidden and hide whats showing
Share Us On:
Did you know???
Human readable time . . Seconds
1 minute =60 seconds
1 hour =3600 seconds
1 day =86400 seconds
1 week =604800 seconds
1 month (30.44 days) . . =2629743 seconds
1 year (365.24 days) . . =31556926 seconds


Godsgrace

input type="hidden" name="key" value=""/»Comment us here


BACK

FORWARD




http://mostwap.info/?id=godsgracextgemcom



Online : 1 user
Guest : 62 user
Total till Yesterday : 299 user
Overall Total : 408 Visitor(s)

This is a Mobile Website

Created For the Awareness/Publicizing Of Educational News, Social News And Fun

This site is hosted by:

| | |
| --- | --- |
| XTgem.com | !!! |
| Owned/Controlled By | Oke Oluwashina Stephen |

This Site contains

Educational News
Tutorials/Funs
Social News

Thanks
You can try to
»COMMENT US HERE
My Contact:
09030073529


Author:
Oke Oluwashina Stephen
¤>>Thanks For Visiting!!!>>¤
Back to the Top





Copyright © .
Theme by GodsGrace TEAM
408
center>

All rights Reserved© 2017-2020 center>Powered by: b>+ font>OLU b>WA b>SHI b>N font>A
2GO ARENA